The Invitation Nook of JE Productions Graphic Design would love to help you find your perfect invitations and announcements for your Wedding, Graduation, Anniversary, Birth or any important event.
The Invitation Nook offers you quality craftsmanship in the finest of Wedding and Social Stationery by Carlson Craft and Birchcraft, featuring a wide variety of Invitations and Bridal Accessories from the Traditional to Modern.
Online shopping and ordering available for both Carlson Craft and Birchcraft invitations. With this convenient option you personalize online and see how it will look. In many cases you may send a proof of your invitation to family or friends before you place the order.
To Browse my Carlson Craft selection: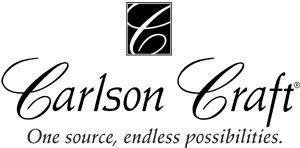 To Browse my selection from Birchcraft:

Prefer to shop in person? I have several albums available at my showroom office. This is a great way to see and feel the quality of the paper. Please call or email to make an appointment for a personal consultation.
As a graphic designer, I can also help you create something unique just for you and with a variety of printing options.
If you like to do it yourself, allow me to help you find needed items, such as envelopes and pockets.